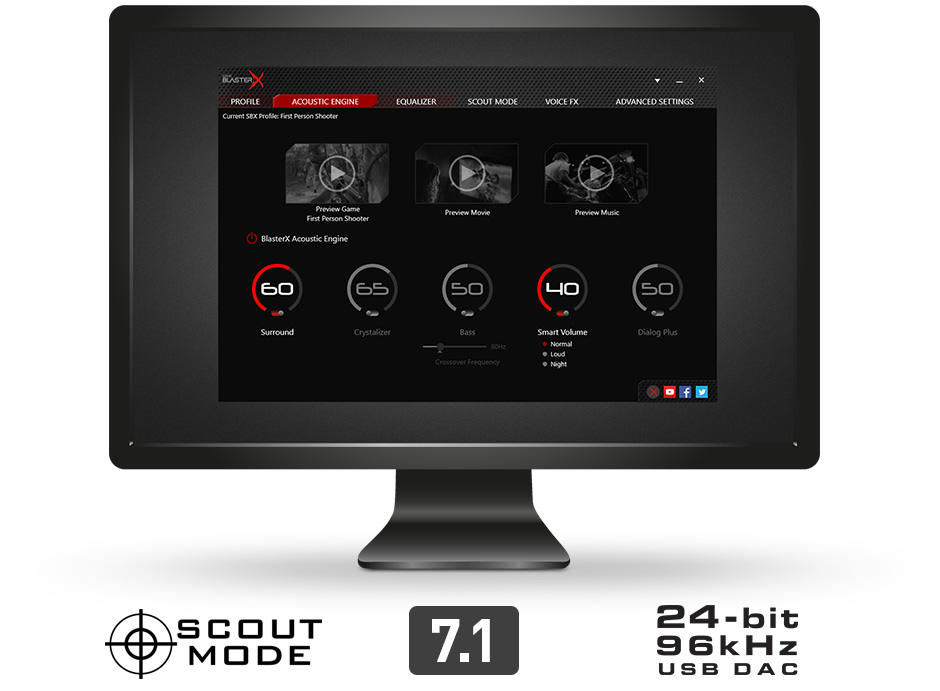 Made for the discerning gamer, Sound BlasterX H7 combines comfort and durability with the best audio performance available, with a built-in 24 / 96kHz USB DAC for high definition digital audio immersive gaming.
Tapping into our rich history of creating bleeding-edge audio algorithms, our engineers have crafted an audio engine optimized for gaming. The Sound BlasterX Acoustic Engine Pro is a suite of fully customizable audio processing technologies developed and tuned specially for the Sound BlasterX H7 to deliver new levels of audio immersion and precision for the ultimate competitive advantage.
X-Plus offers several specially-tuned audio profiles for popular competitive games such as Counter-Strike: Global Offensive. Simply select the game you are playing and X-Plus will take care of the audio configuration.
Sound BlasterX Acoustic Engine Pro includes Scout Mode™, designed to help you hear beyond what you see. Gain a distinct tactical advantage in combat!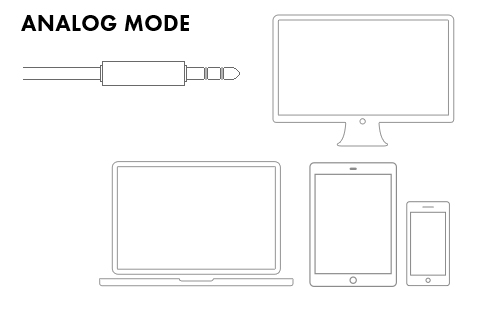 The Sound BlasterX H7 is engineered with two custom audio settings that give you control of the realism of your entertainment. Whichever and whatever your entertainment is, you can choose between the Analog mode and digital USB mode for a tailored and immersive experience.
The Analog mode is designed to replicate the original signature of your audio.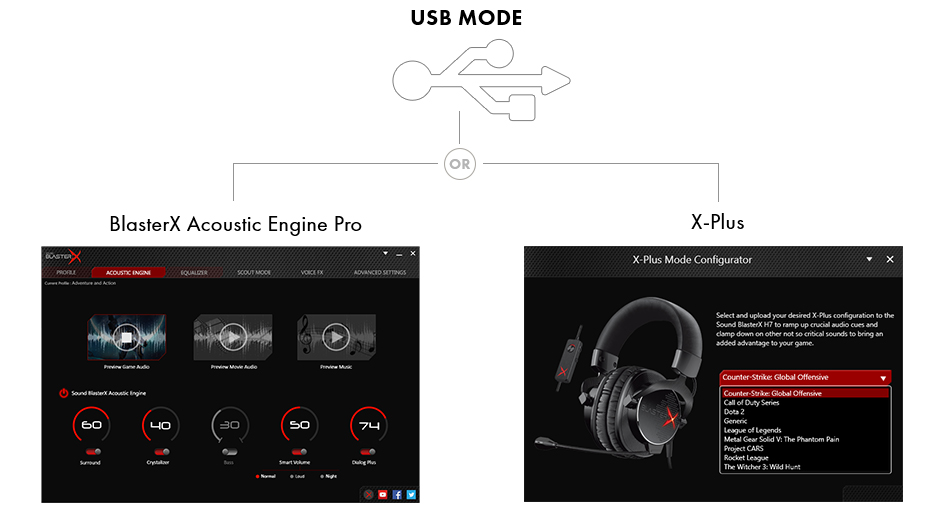 When connected via USB mode, you will have the choice of selecting BlasterX Acoustic Engine profiles to improve the overall immersion, as well as X-Plus Mode1 designed with specially-tuned audio profiles for popular competitive games.
X-Plus is specifically developed with pro-gaming requirements. When configured, X-plus relegates non-critical audio cues specific to most popular competitive games today. So, it bumps up the key audio cues for an extra gaming advantage!
H7 is tournament-ready, you can save your X-Plus sound preferences right into the headset, so it will reproduce your sound configuration without any need to install software when you're connected to different gaming setups.
This is the original audio playback recorded from Counter-strike: Global Offensive, without any effects applied.
*For the best experience, listen with headphones.
Effects Off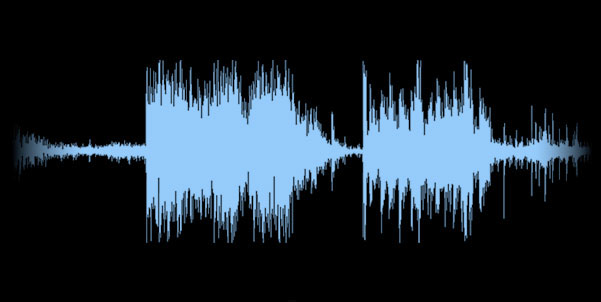 Important audio cues are made more obvious without the distractions of other less crucial sounds. Spend less time discerning what you hear and react faster! X-Plus Mode offers the competitive edge you need.
*For the best experience, listen with headphones.
Effects Off
X-Plus Mode On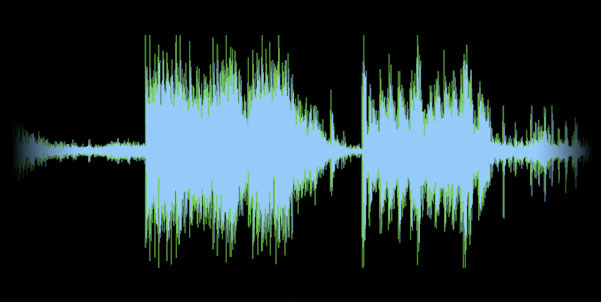 Immerse yourself in thunderous explosions and the crisp clanking of your shots! Acoustic Engine mode improves the overall audio sphere to give you the best entertainment experience in not only games but movies and music as well!
*For the best experience, listen with headphones.
Effects Off
BlasterX Acoustic Engine On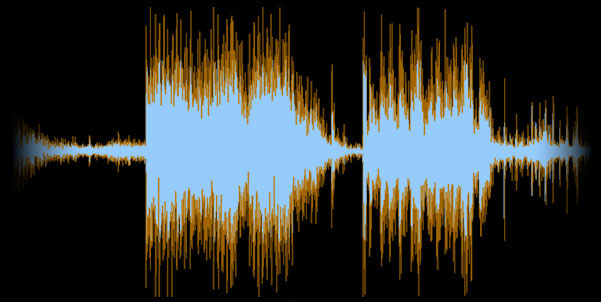 Effects Off
X-Plus Mode On
BlasterX Acoustic Engine On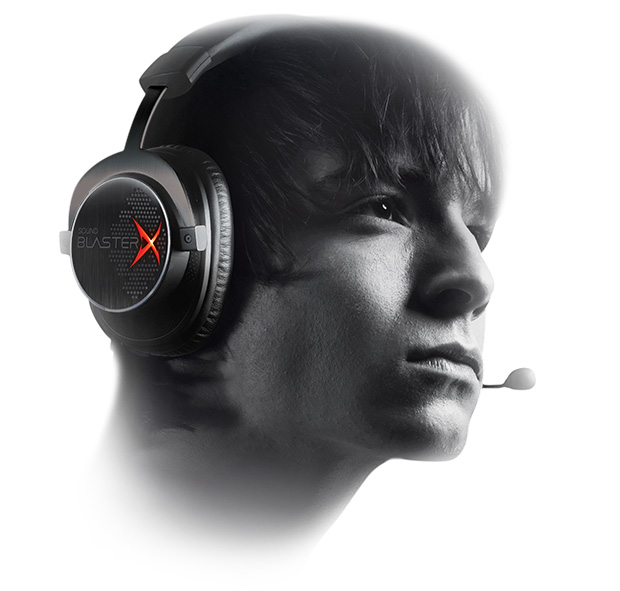 Finished with a premium blend of soft-touch plastics, memory foam and plush leatherette to complement its sturdy metal architecture, the H7 boasts superior comfort and ergonomics for you to wear all day without feeling tired.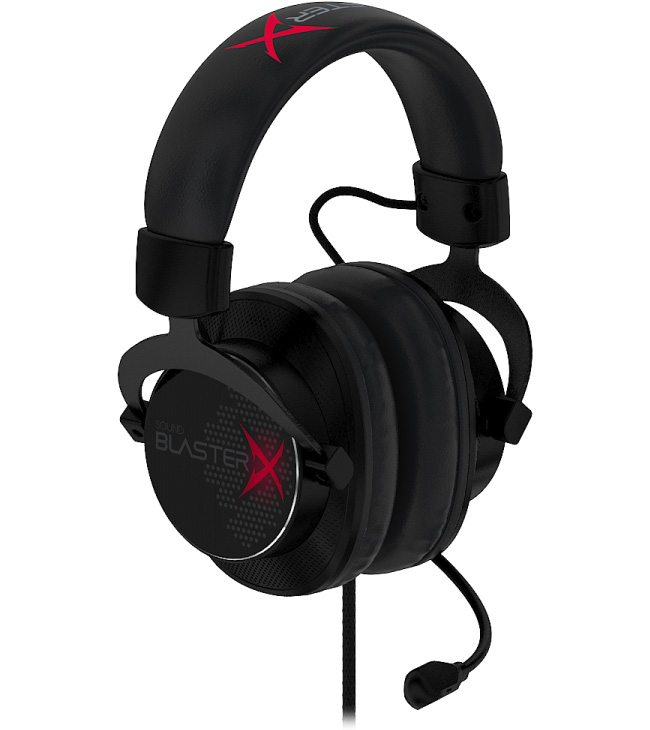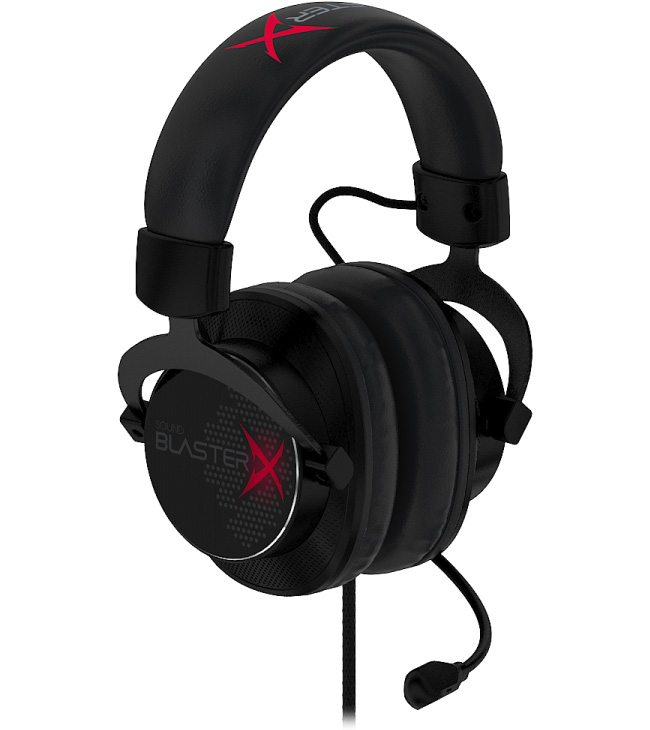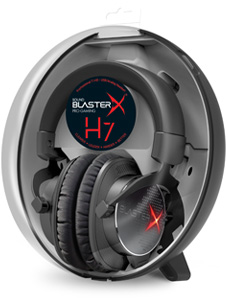 The H7 is built with a durable reinforced steel and aluminium architecture that keeps up with your gaming - day in, day out, at home, or on the go. The sturdy steel headband ensures a snug fit on your head with minimal flex for ultimate stability.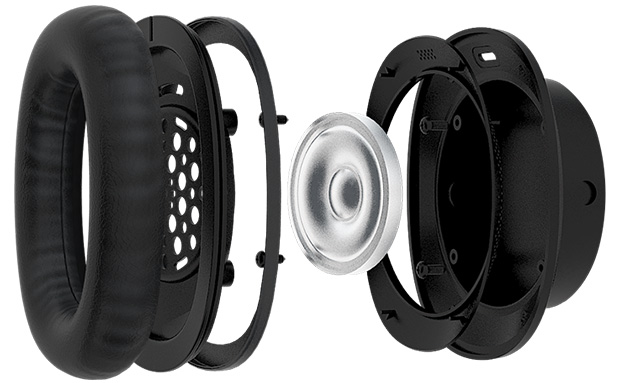 Large, responsive 50mm FullSpectrum drivers deliver powerful bass and astounding clarity. Rated at 118dB/mW, the H7 is among the loudest gaming headsets of its class. Feel every bone-shattering explosion and the rattle of gunfire as you immerse yourself in games like never before with the H7.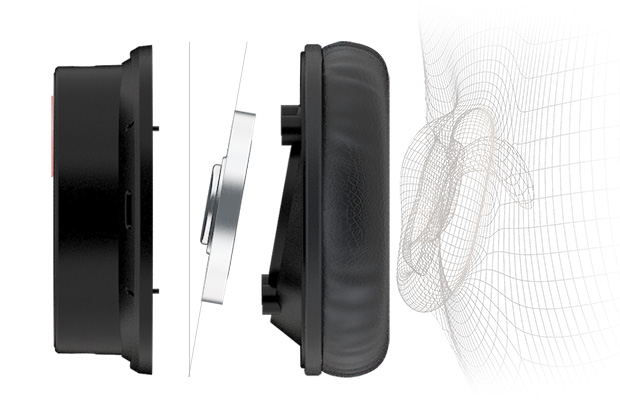 The Sound BlasterX H7 is designed with a tilt driver implementation that creates a mini acoustic chamber to minimize resonance within the earcups. The result is that you experience extra clarity across the frequencies and better sound separation where every detail is crisp and clear.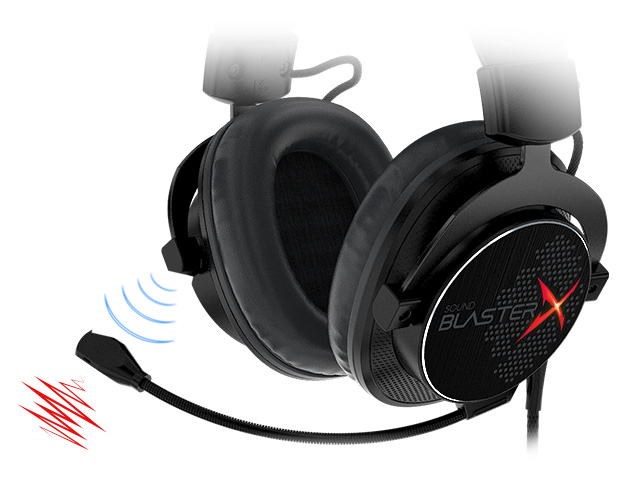 You can remove the microphone from the headset when you do not require them, allowing your headset to be even more compact, or use them as a pair of headphones.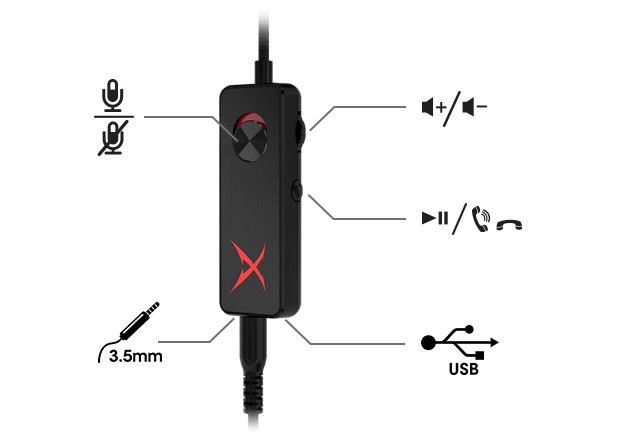 With the inline remote, you're in control of your music, volume and voice calls - easy and convenient!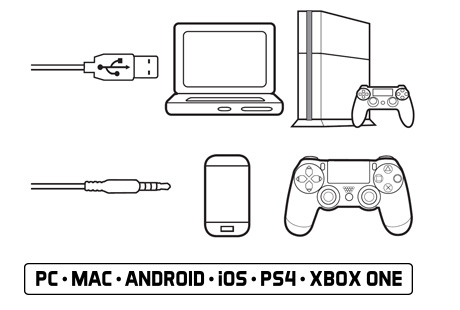 The H7 offers a wide range of connectivity options to equip you with the holistic experience you need for your gameplay.
Use the USB input to your PC or PlayStation® 4 and enjoy the full digital audio experience that your game has to offer!
The 3.5mm 4-pole jack cable option can be used with any smart device such as your iPhone and iPad, as well as our present gaming consoles with analog headphones output such as Xbox® One2.
1 To get the most out of X-Plus, simply install the software configurator bundled with the latest BlasterX Acoustic Engine Pro software to enhance your game.
2 Xbox One stereo headset adapter required (sold separately) .