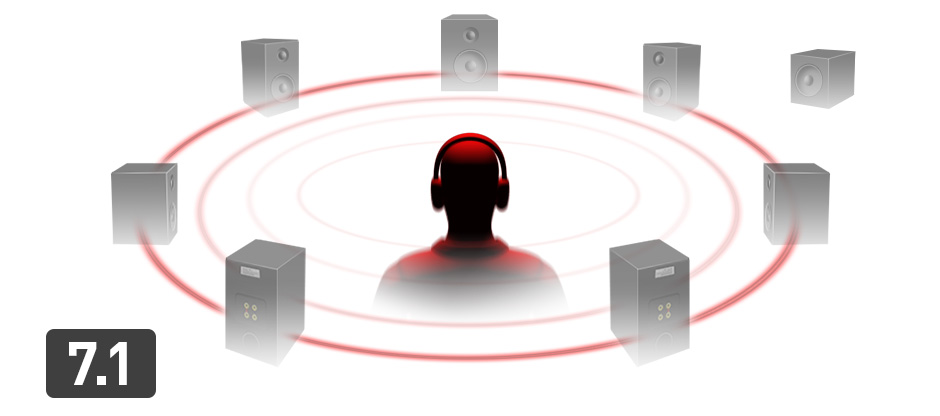 The portable G5 supports virtual 7.1 channel audio input signals for realistic virtualization via BlasterX Acoustic Engine Pro, to deliver gaming effects and audio cues with near-perfect accuracy and positioning via your headphones!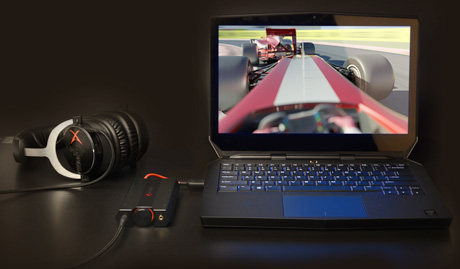 The G5 is a high performance external sound card with built-in SB-Axx1™ multi-core chipset for hardware accelerated audio. Even a basic motherboard stereo gets transformed into 3D virtual surround sound on your headset.
The G5 also supports multi-channel content, and 7.1 audio mixing for ultra-realistic surround sound into your headphones.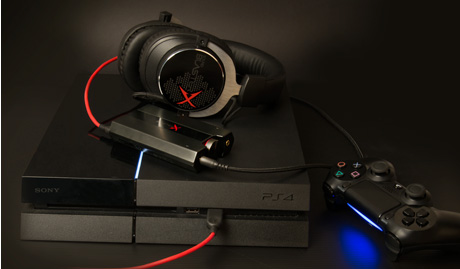 Built with precision audiophile components, the G5 delivers a best-in-class stereo experience for gaming consoles1 with high-resolution of 24-bit/192kHz, 120dB USB DAC hardware driven audio playback that enables you to experience your gaming audio soundtrack in amazing detail. You'll be able to detect in real time where your enemy exactly is and get the winning edge every single time!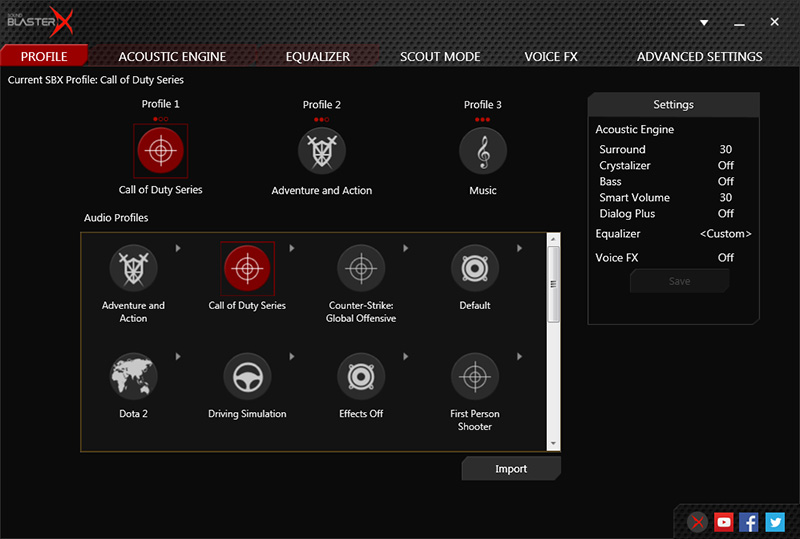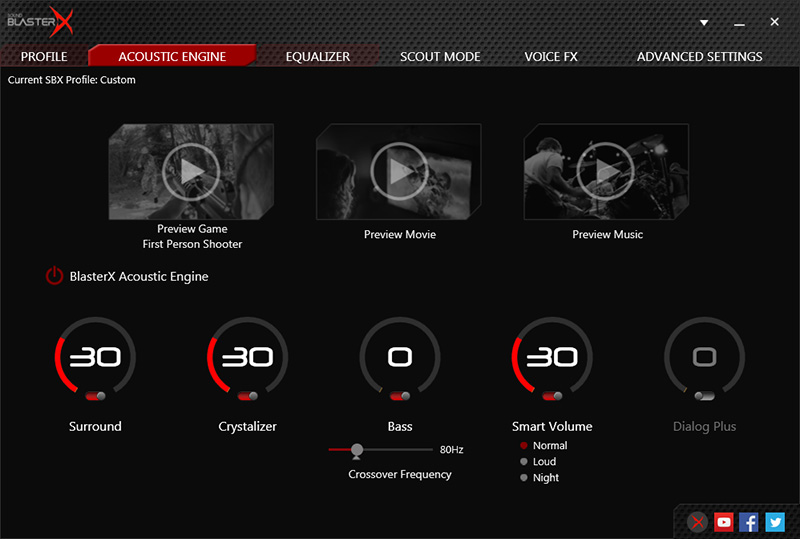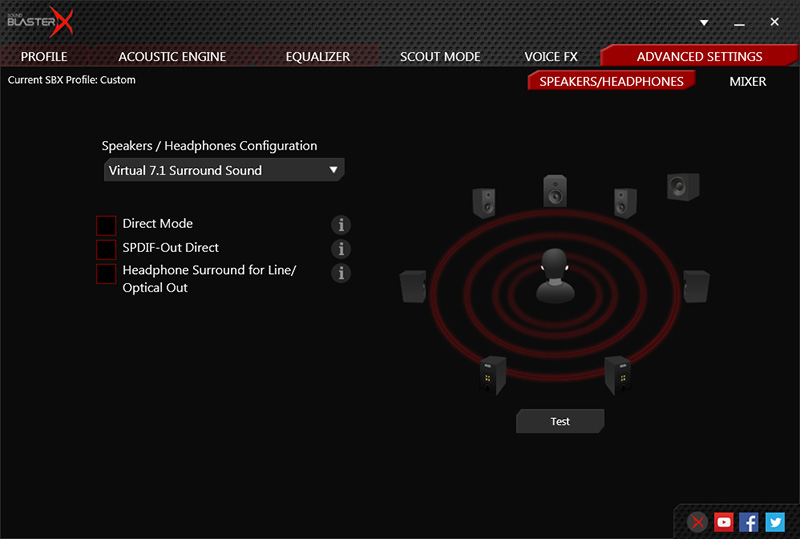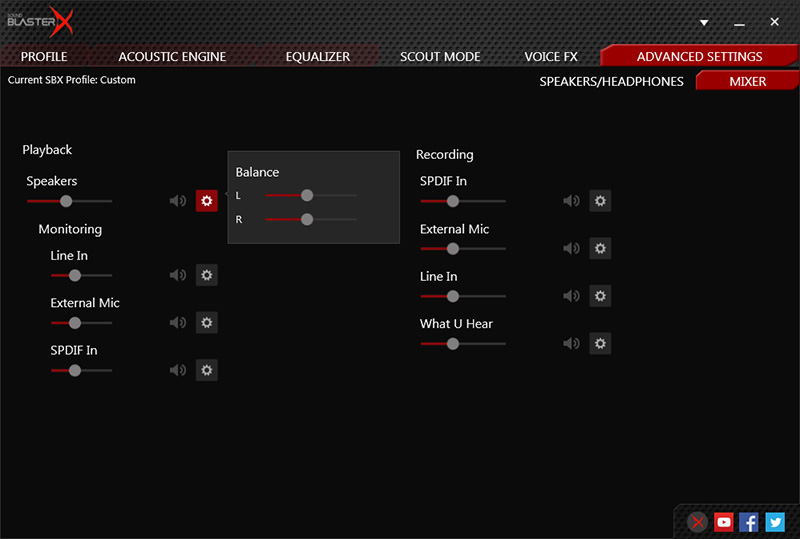 Optimised for your gameplay and engineered to impress you with extraordinary sound, the G5 represents our true innovation in sound, beyond the realm of physical limitations through audio enhancements.
Available for Windows®, the fully customisable BlasterX Acoustic Engine Pro gives you unprecedented control over your listening experience with audio realism and immersive audio effects that intelligently minimises distractions and enhances gameplay. From the whizz of bullets near your head to the terrifying roar of a troll, every detail of your game comes alive with our professionally tweaked audio enhancements!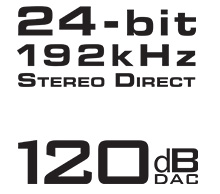 The G5 is not just a 24-bit/192kHz, 120dB USB DAC. With a Texas Instruments TPA6120A2 headphone amplifier with a low output impedance of 2.2Ω, the G5 is capable of driving headphones of up to 600Ω impedance as well as sensitive in-ear monitors in the market today.
This pocket-sized external gaming sound card also supports high-resolution audio playback of up to 24-bit/192kHz, thanks to its Cirrus Logic CS4398 DAC, which has a Signal-to-Noise Ratio of 120dB.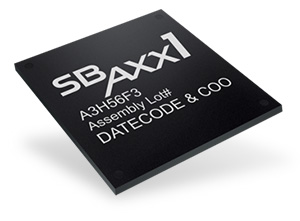 Dedicated SBX Profile selection button and Scout Mode™ buttons on the G5 work with the built-in SB-Axx1 multi-core processor for instant hardware accelerated audio enhancements. Get the right setting and save time with storing up to three audio profiles on the G5. All it takes is a button, along with toggle controls to switch between the profiles to suit the nature of your gameplay.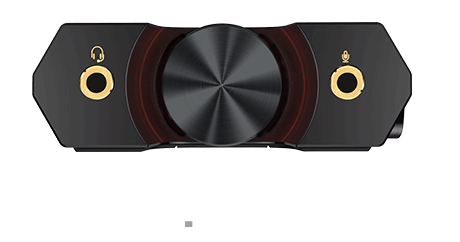 The G5 is a perfect example of the fusion of form and functionality. With a volume knob that's sized for easy accessibility during gameplay, there's a crimson red backlight that provides visual aid in low-lighting conditions. And, you're ready to take on your game!
The G5 further expands the inputs and outputs found in today's onboard audio solutions, with the inclusion of options such as line-in and optical connections. The USB-Device port at the back of Sound BlasterX G5 offers another USB port that supplies the maximum output of 100mA, so you can plug in your gaming mouse or keyboard easily.
The G5 support headsets with 4-pole connection, in addition to the dedicated mic jack.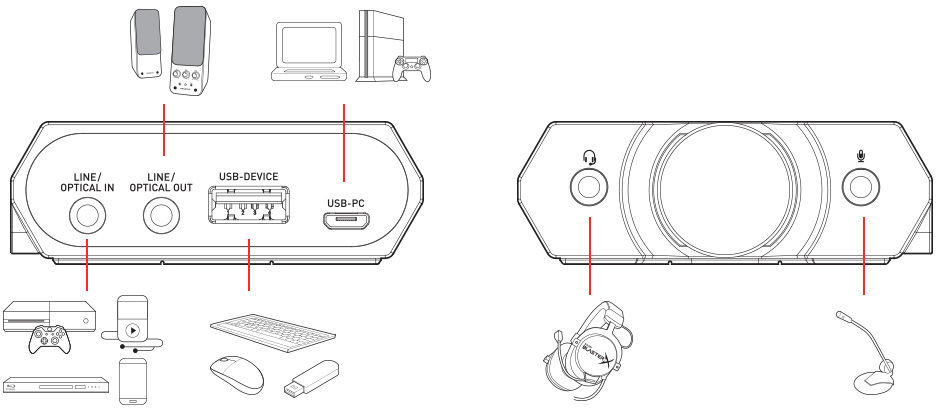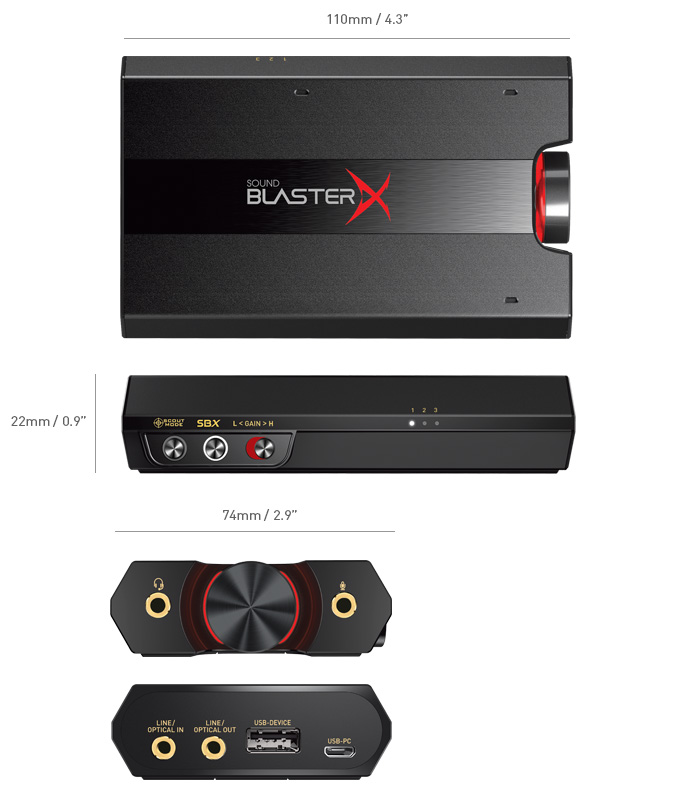 1 Connects to PlayStation® 4 via USB and Xbox™ One via Optical-in. Comms are not supported on Xbox One.